Waterfall New World Order Resistance of Minneapolis! Mysterious Mississippi riverfront stencil street art agitates vs tyranny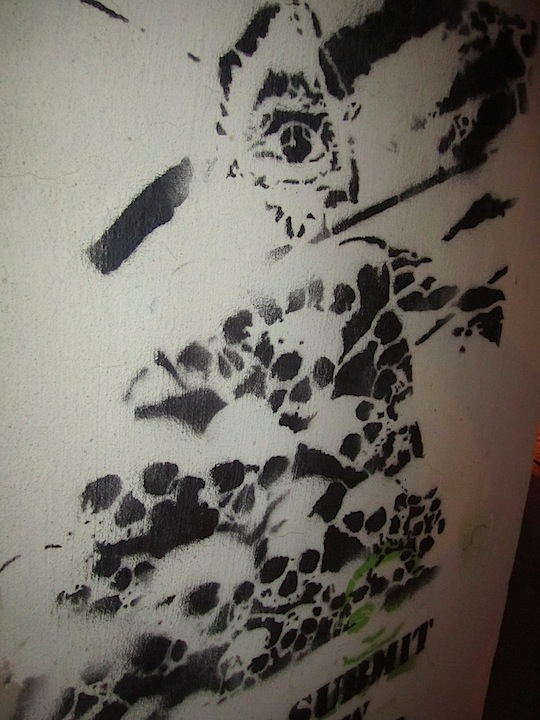 What can I say? I like street art – when it breaks up the unspeakable horror of the modernist nightmare, the endless, colorless flat planes composing our concrete public existence.
So it was a surprise to go looking and find these big New World Order stencils around the Hennepin Avenue bridge and down on Main Street. This one gets many bonus points for facing right at the Federal Reserve Bank of Minneapolis a few hundred feet away.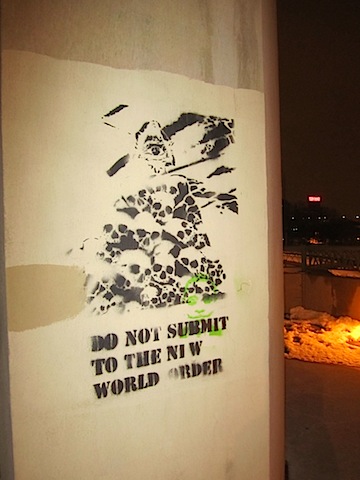 Somewhat unnerving Obey-style figure that appears to be Alex Jones, stenciled into the arrow. On the Stone Arch Bridge towards the Downtown Mpls side.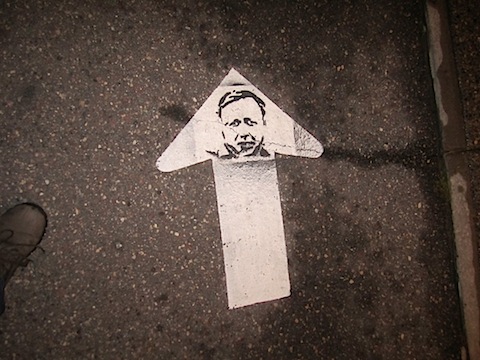 This second New World Order stencil was on a concrete nook on Main Street, near the St. Anthony movie theatre and the stairwell up to Central / 3rd Avenue.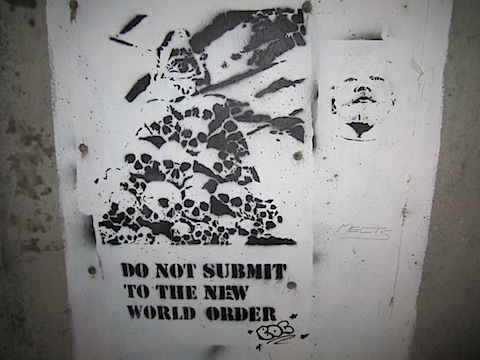 I'm feeling too lazy to work with the exposure right now but this is the context.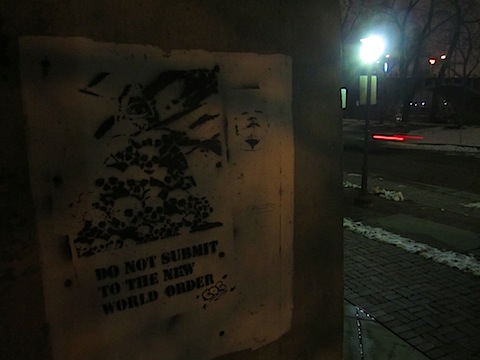 The mysterious stenciled faces are all over too - this is on the NE end of Hennepin bridge.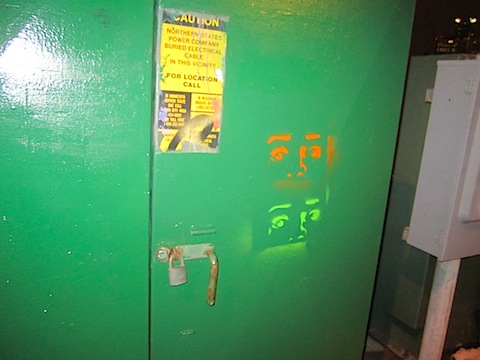 Earlier - stencils on the 3rd Avenue / Central Avenue on the stairwell down to Main Street.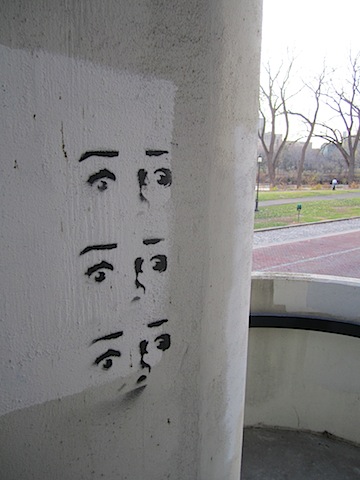 The inside of the stairwell has the Obama-Joker stencil.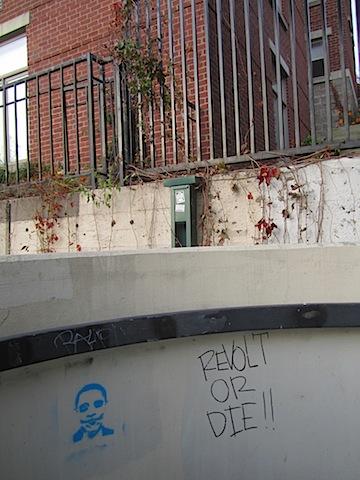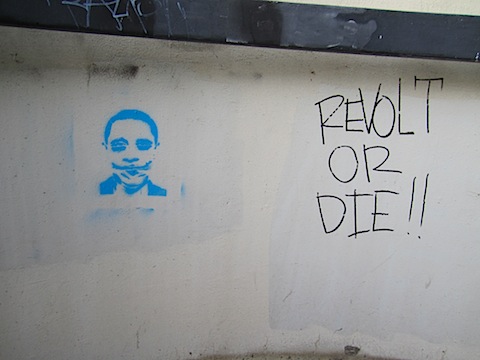 Got a funny pic of this snowman in the Cancer Survivors park.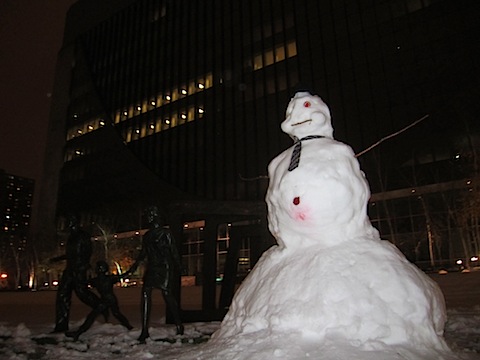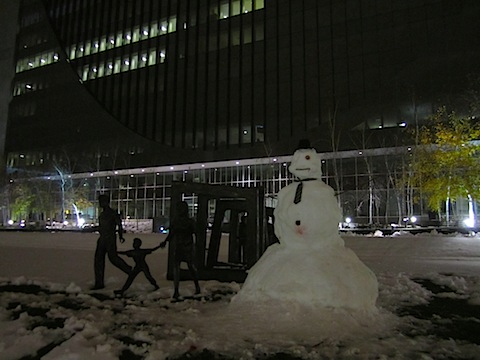 A little fun with slow shutter down by the Boardwalk / Stone Arch Bridge.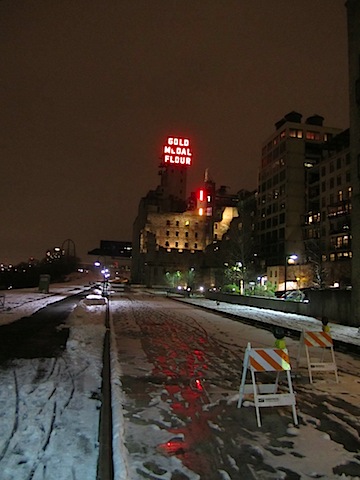 Got interesting look from the Soap Factory neon. Again too lazy to up the brightness but it's all in fun.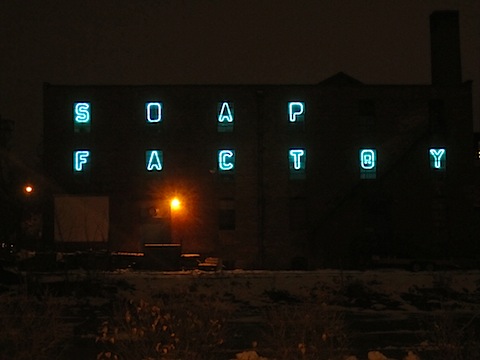 Next to our first pyramid on Hennepin, on the support pillar of the bridge, some lolcat chalked 'Stop FBI Raids!'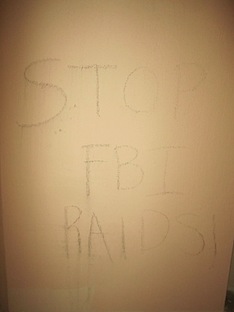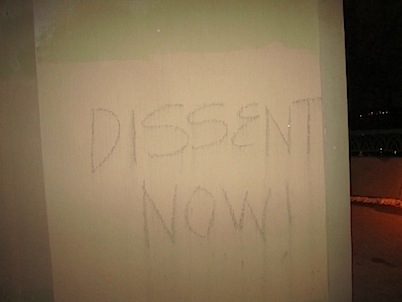 From the bridge - here's the lazy view towards the Fed - it's over there to right right of the triple pillars.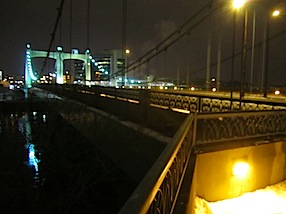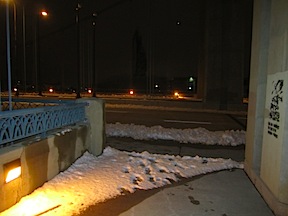 Tags for Waterfall New World Order Resistance of Minneapolis! Mysterious Mississippi riverfront stencil street art agitates vs tyranny