Nobody' House in Phillips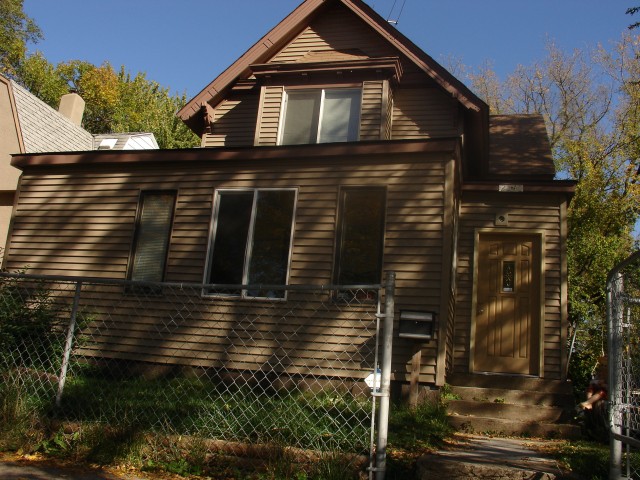 I didnt mean to post this but since its here I mise well tell the story of what I was beginning to post. On the way out of the house the other day me and the parents were just about to go on a little bike ride when my neighbor came up to us and told us that at about 4:30 a.m. there was a shoot out between some indian gangs about a block away. He then told us that he saw one of the shot guys running through some people yards and that ours was one of them. He went off on how there was a trail of blood all over and that we need to be careful not to touch us because of the disease factor.
I have no idea why he thought we would touch it in the first place but I guess sometimes people do some wierd things like touch spilt blood in the phillips hood. Anyway, he pointed out that he ran through our front gate and ran out the back gate. We found one big blood splot in the front entrence where he came in through. A very creepy feeling comes over you when you realize you were up inside your house at 4:30 a.m. while there is a shot man opening your gate up running right outside your house. A little to close for comfort I would have to say but hey this is the kind of stuff that makes the neighborhood exciting and the kind of stuff that will make the Phillips Report a entertaining read. I will try during my posts to make the report not just like the news with just reporting bad news like what I just posted but it might be farely tough considering it is the most memorable.
Jared--