Pentagon domestic operations switches from "pull" to "push" on 24-48hr timelines: "Defense Support of Civil Authorites" expands
This is an incredibly short period of time, he said, and it forces a change in the relationship between DOD and other agencies. The old paradigm was to have civil partners "pull assistance" from DOD, while now DOD will actually push assistance where it is needed.
Defense.gov News Article: Official Explains New Homeland Defense/Civil Support Strategy
There is also a video here: http://www.pentagonchannel.mil/Video.aspx?videoid=285596
Mirrored: Domestic Pentagon ops expands Defense Support of Civil Authorities vs domestic extremists - YouTube
//// UPDATE 4.22.13: I forgot! Here is one version of USNORTHCOM CONPLAN 3501. Thanx to YAN, reddit, & Cryptogon for taking note of this post! This video from the Boston metro area shows what domestic militarization of police is all about:

Also please follow PublicIntelligence.net and Cryptome.org for more handy docs. PI in particular has been pretty well on top of this.////
Mission drift into the US continues as the Pentagon contemplates dealing with "domestic extremists" under the rubric of Defense Support of Civil Authorities (DSCA) - one aspect of which is the US Northern Command's "USNORTHCOM CONPLAN 3501".
CONPLAN 3501, This generic emergency plan is relatively easy to obtain (most of the text), but it is the "friendly" hand of the DOD compared to the more mysterious and riot-control-oriented "USNORTHCOM CONPLAN 3502" entitled "Civil Disturbance Operations" (CDO). This surfaced in researching the role of Northcom at the 2008 Republican National Convention, which was a very 3502 CDO style operation with National Guard controlling space on Kellogg Blvd. CONPLAN 3502 is the post-2002 version of GARDEN PLOT, the 1960s-1990s template plan for domestic military deployments, like for example in the LA Riots.
This extends the story from late 2010: Secret 'Trigger' & blueprint for emergency domestic military crackdown plan revealed | HongPong.com and reconfirms various aspects.
/////////////
Here is the new front-piece document. Also bonus weird stuff about the ever popular integration of North America.
An interesting Snippet:
Loosely-networked or individually motivated violent extremists will continue to exhort followers and encourage violent extremism in the homeland.

o HVEs will operate alone or organize in small groups and will be largely autonomous in their operations; they will have access to web-based resources to assist them in their operational planning.

o Military members and facilities will remain prominent targets of terrorists, and particularly by HVEs.

ł DoD will be called upon to provide significant resources and capabilities during a catastrophic event in the homeland.

o The National Response Framework will remain the primary instrument for applying Federal capabilities during disaster response.
And
Rapid and actionable intelligence on terrorist threats

DoD will maintain and enhance the Joint Intelligence Task Force for Combating Terrorism (JITF-CT) as its key node for sharing intelligence with interagency partners on terrorist threats. DoD will improve and refine intelligence and information-sharing relationships that have developed since 9/11 and as a result of the Fort Hood shootings.

DoD maintains a robust array of foreign intelligence capabilities, and sharing relevant counterterrorism-related information with the Federal Bureau of Investigations (FBI) and other key parties is vital to the prevention of potential terrorist threats to the homeland. JITF-CT will remain the focal point for DoD's outreach and sharing of intelligence and information with the FBI, the Office of the Director of National Intelligence (ODNI), and the National Counterterrorism Center (NCTC). Additionally, DoD will expand its participation within the various FBI Joint Terrorism Task Forces (JTTFs),9 as well as other similar entities to maximize "top-down" and "bottom-up" sharing of key pieces of intelligence and information, consistent with applicable law and policy.
And of course, Unity of Effort and the ever popular Council of Governors:
Promote Federal-State Unity of Effort

Unity of effort between the Federal Government and States must be one of DoD's guiding principles in the homeland, since unifying DoD's efforts with those of its external partners improves collaboration and shortens response times for meeting life-saving needs during emergencies. Unity of effort also means greater national preparedness at less overall cost, while preserving both Federal and State constitutional requirements and responsibilities. DoD and its Federal partners must continue to strengthen unity of effort with States to define common goals regarding capabilities, structures, and processes for responses to disaster and emergencies in the homeland. The Council of Governors – established by Executive Order in 2010 – will be an essential forum for enhanced, senior-level dialogue among Federal and State civilian and military officials for this purpose.

[.....] DoD will regard dual-status commanders as the usual and customary command and control arrangement in cases where Federal military and State National Guard forces are employed simultaneously in support of civil authorities within the United States.

DoD will continue to refine processes for dual-status commanders and their associated command structures. By leveraging the use of such commanders, DoD will improve Federal-State communication, economy of force, and force employment for planned events and no-notice or imminent incidents. Historic examples of the employment of dual status commanders include national special security events such as the Democratic and Republican national conventions and responses to disasters like Hurricane Sandy and wildfires in the western United States...
Vague talk of militarized domestic databases always good:
Since Federal and State military components have varying requirements for relevant information and level of detail, development of a COP solution need not specify systems, hardware, or software. Instead, it must be based on common data from authoritative military or civilian databases that flow to various systems in a common format.....
The DCE/DCO structure is reconfirmed to be key to domestic military operations:
DoD will use the planning capacity of Defense Coordinating Elements (DCEs) to expand planning cooperation at the regional level so that Departmental capabilities are considered in FEMA-led regional planning efforts. DoD will also build an integrated organizational architecture for its liaison and coordinating officers at various headquarters.

The ten FEMA regional offices are key nodes for integrating Federal plans with State and local plans, and DCEs within these regional offices are essential for operational and tactical unity of effort in an adaptive environment. This regional planning relationship bridges the gap between State-level planning conducted at a National Guard's Joint Force Headquarters (JFHQ)-State and DoD and DHS national-level planning. The JFHQs in each of the 54 States and Territoriesprovide vital ties to State emergency officials and the National Guard Bureau. This enduring synergy positions the JFHQ as the key State-level organization for integrating the emergency plans of local DoD installations with State plans and FEMA regional plans.

DoD will deepen and facilitate rigorous Federal, regional, and State-level planning, training, and exercises through coordination and liaison arrangements that support civil authorities at all levels. These arrangements include DoD liaison officers at DHS and FEMA, Defense Coordinating Officers (DCOs), and Emergency Preparedness Liaison Officers from each Service.....
FULL DOCUMENT: Pentagon domestic ops Homeland Defense Strategy 2.2013
/////////////
Defense.gov News Article: Official Explains New Homeland Defense/Civil Support Strategy
By Jim Garamone - American Forces Press Service
WASHINGTON, April 1, 2013 – The Defense Department incorporated hard lessons learned when it codified its new homeland defense and civil support strategy, said Todd M. Rosenblum, DOD's top homeland defense official.
In an interview with American Forces Press Service and the Pentagon Channel, Rosenblum, the acting assistant secretary of defense for homeland defense and Americas' security affairs, said the new strategy is a recognition that the operating environment has changed.
"We face new threats, we have new vulnerabilities, we have new dependencies, most importantly we have a new way to do business," Rosenblum said during a Pentagon interview. "We have to capture that and make sure the department is prepared and directed toward being more effective and efficient as we can be."
The Defense Department is charged with defending the homeland from attack. U.S. Northern Command is further charged with working with state and local entities and other federal agencies to provide support in times of natural or man-made disasters. In the first instance, DOD has the lead. In the second, another federal agency -- such as the Federal Emergency Management Agency -- has the lead.
The strategy, released in February, looks at the lessons learned from past experiences -- from Hurricane Katrina through Hurricane Sandy.
They also looked at changes including the growth of communications networks, dependence on private-sector capabilities and "the rising expectations from the president and from the secretary, and certainly from the American people, that we will be prepared to provide support to civil authorities within a 24- to 48-hour window," Rosenblum said.
This is an incredibly short period of time, he said, and it forces a change in the relationship between DOD and other agencies. The old paradigm was to have civil partners "pull assistance" from DOD, while now DOD will actually push assistance where it is needed.
"So we are postured to provide assistance as fast and rapidly as possible," Rosenblum said.
The vast difference between the response to Katrina in 2005 and to Sandy in 2012 shows the effectiveness of the new strategy, he said.
"We were more efficient, timely and effective in our support to Hurricane Sandy," Rosenblum said. "This is because we did integrated planning within DOD, with our federal partners, and with our state partners. We recognized the need to not wait to be called upon, but to pre-position our support capabilities knowing there's going to be audibles and ad hoc requests."
Planning is at the heart of the strategy, he said. Integrated planning -- with state and local officials, with other federal agencies and with non-governmental entities -- has increased visibility and prominence. The National Guard -- an organization that bridges state and federal efforts -- continues to play a crucial role. But, Rosenblum noted, the strategy recognizes that response to disasters requires an all-of-government approach.
Cyberattacks, he said, also could produce the type of man-made disaster that would require DOD assistance. The homeland defense mission codifies requirements to provide cyberdefense, he added.
"The threats to networks and critical infrastructure increase when we are engaged in operations overseas," he said. "The physical effects of cyberattacks can impact our military operation capabilities and response capabilities."
The fiscal environment impacts this -- and all other -- strategies.
"The sequester is real and effecting DOD through readiness, training," Rosenblum said. "It is difficult for the department to plan and budget intelligently, when we don't have budget certainty."
Officials devised the strategy when the department had already committed to $487 billion in reductions over 10 years.
"Sequester has changed the calculus tremendously," Rosenblum said. "But this strategy is not about buying new capabilities: It's about our planning, our processes and our integration."
////////////
Defense.gov News Release: DOD Releases Strategy for Homeland Defense and Defense Support for Civil Authorities
U.S. Department of Defense
Office of the Assistant Secretary of Defense (Public Affairs)
News Release
On the Web:
http://www.defense.gov/Releases/Release.aspx?ReleaseID=15878
Media contact: +1 (703) 697-5131/697-5132 Public contact:
http://www.defense.gov/landing/comment.aspx
or +1 (703) 571-3343
IMMEDIATE RELEASE No. 172-13
March 22, 2013
DOD Releases Strategy for Homeland Defense and Defense Support for Civil Authorities
The Department of Defense announced today the release of the Strategy for Homeland Defense and Defense Support of Civil Authorities. This policyestablishes DoD's priorities in the areas of homeland defense and defense support of civil authorities through 2020, consistent with the president's National Security Strategy and the 2012 Defense Strategic Guidance. It links with other DoD and national strategic documents related to missile defense, space, cyberspace, counterterrorism, and the Western Hemisphere. The strategy identifies two priority missions for the department in the homeland: defend U.S. territory from direct attack by state and non-state actors; and provide assistance to domestic civil authorities in the event of natural or manmade disasters, potentially in response to a very significant or catastrophic event.
The strategy emphasizes cost-effective policy mechanisms and innovative approaches to defend the homeland against direct attacks and to provide timely responses to routine and catastrophic events on U.S. territory. It stresses the continuation of DoD capabilities to defend against conventional and emerging threats in the air and maritime domains, while expanding cooperation with federal, state, and local partners to defeat asymmetric threats – including, for example, homegrown violent extremists who may seek to use improvised explosive devices. Additionally, it addresses DoD preparations for responding to man-made and natural disasters.
"The Department of Defense's contributions to the defense of our nation have evolved over the past decade and account for new threats and challenges. Lessons learned from events like Hurricanes Katrina and Sandy and collaboration with our interagency partners and State Governors have framed our current approach to DoD civil support activities," said Acting Assistant Secretary of Defense for Homeland Defense and Americas' Security Affairs Todd Rosenblum. "This strategy emphasizes strengthening our partnerships with federal agencies like the Departments of Homeland Security and Justice, with state and local governments, with the private sector, and with our Canadian and Mexican neighbors – not only for more comprehensive approaches to complex security challenges in the homeland, but also to create efficiencies through collaboration and joint action,"
For further information about this strategy, please access http://www.defense.gov/news/Homelanddefensestrategy.pdf
//////////
Never heard of this guy, he is the one doing the news release above. Career includes being Evan Bayh's national security staff & CIA Near East 1988-1993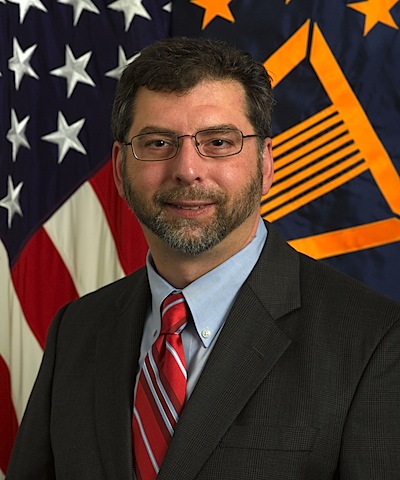 Defense.gov Biography: Todd M. Rosenblum
Acting Assistant Secretary of Defense for Homeland Defense and Americas' Security Affairs [Acting?]
Todd M. Rosenblum is the Acting Assistant Secretary of Defense for Homeland Defense and Americas' Security Affairs. In this position, he advises the Under Secretary of Defense for Policy on the homeland defense activities of the Department and regional security matters for the countries of the Western Hemisphere. He is also responsible for advising the Secretary of Defense on all matters pertaining to defense support to civil and law enforcement authorities in the homeland. Mr. Rosenblum has nearly 25 years of political, policy, and legislative experience in national security affairs.
Prior to his appointment at the Department of Defense in May 2011, Mr. Rosenblum was the Deputy Under Secretary of Intelligence for Plans, Policy, and Performance Management, Department of Homeland Security, from February 2009 to May 2011. He directed strategic and policy planning for the Department's intelligence program, oversaw budget development and resource allocation priorities for the synchronization of intelligence programs and priorities, provided stewardship and direction for the Information Sharing Enterprise, and ensured that the intelligence program was aligned with national, departmental, and intelligence strategy and requirements.
Mr. Rosenblum was a Professional Staff Member on the Senate Intelligence Committee from March 2005 to November 2008, leading Committee oversight of Department of Defense human intelligence collection programs and Intelligence Community-wide intelligence collection programs and operations in the Middle East. Concurrently and prior to joining the Committee, he served as the Military Legislative Assistant and National Security Advisor to Senator Evan Bayh from January 2001 to November 2008, where he acted as senior counsel and represented the Senator on defense issues and foreign policy, national security legislative actions, and public affairs. He was a member of the Senior Personnel Staff, National Security Cluster, on the Obama Presidential Transition Team from November 2008 to February 2009.
Mr. Rosenblum held several management and advisory positions at the Department of State and the U.S. Arms Control and Disarmament Agency from August 1994 to January 2001. From April 1999 to January 2001, he was the Executive Assistant/Chief of Staff to the Assistant Secretary of State for Nonproliferation where he provided executive management and policy liaison on the full range of nonproliferation issues. He was the Senior Foreign Affairs Advisor for Northeast Asia at the U.S. Arms Control and Disarmament Agency from August 1994 to April 1999, where he represented the Agency in numerous nonproliferation negotiations and regional security dialogues.
From January 1993 to August 1994, he was the Deputy Political-Military Advisor for the Bureau of Near Eastern Affairs, U.S. Department of State. Mr. Rosenblum chaired an interagency export control working group, providing departmental recommendations on proposed arms sales to the region, and was responsible for ensuring consistency between national policy and regional security assistance activities. He was an Intelligence Officer in the Central Intelligence Agency's Office of Near Eastern Affairs, Directorate of Intelligence, from September 1988 to January 1993.
Mr. Rosenblum has received numerous individual and group awards from the Department of State, the U.S. Arms Control and Disarmament Agency, and the Central Intelligence Agency. He received his Masters in International Affairs in 1988 from the School of International and Public Affairs, Columbia University, and his Bachelor of Arts in 1986 from Columbian College, The George Washington University.
//////////////
Anyway that should give everyone a little more to work with, given the heightened domestic military operations surrounding the Boston aftermath, it is important to get a sense of where the Pentagon sees itself going in these reactions and ongoing operations -- what happens next is another question.
A great move would be publishing the entire text of USNORTHCOM CONPLAN 3502 Civil Disturbance Operations on the Internets immediately!
Commenting on this Story is closed.